Our precision haircuts include thorough consultaions, as well as a relaxing five minute shampoo/scalp massage. At Christian Roy's we believe every guest should leave feeling and looking their best, this is why we include a blow out to finish every service. Children's cuts are ten years or younger and must be old enough to be unaccompanied by a parent or guardian due to covid occupancy restrictions.
Iron Work (curling iron, flat iron, etc.)
---
---
Through passion for our craft and training with respected artists in our industry. Our approach to color is about choosing the right hues, tones and placement to bring your hairstyle to life. At the end of your service we guarantee a color with depth, dimensions, and shine with a blow out finish.
Balayage w/ Toner, Blow Dry
A technique where hair color is painted onto the hair to create a graduated, more natural-looking highlight effect.
---
---
---
Treatments & Texture Services
These services provide solutions to a variety of needs such as elimination of frizz, added shine, better control, and damage repair, resulting in a healthier scalp and promoting manageability.
Keratin Complex Smoothing Treatment
Durability: Approximately 21 weeks – May shampoo hair 72 hours after service.
Keratin Complex Blow Out Express Treatment
Durability: Approximately 6 weeks – May shampoo hair 8 hours after service.
Doesn't have to be your mother's perm! This service can add body and texture to hair that needs a little more lift, wave, or curl.
---
There are days when we straight-up abuse our hair, from hair coloring and UV rays to straightening irons and hairdryers. Conditioning restores natural body, strength, and luster while moisturizing your scalp. Whatever your hair may need, conditioning can provide the solution.
If you want to boost your color and shine, this treatment is for you! Hair gloss is a temporary treatment that gives hair a new gleam. Clear glosses add shine while color glosses also add a subtle hint of tone. Both options are semi-permanent, meaning the treatment will wash away after a couple weeks.
---
Bond Protection Treatment
Bond treatments work on a molecular level to repair damaged and broken bonds. Bonding treatment is an additive for lighteners and high-lift hair color that can help maintain the integrity of your hair shaft or cuticle. This process is a must-have if you're planning on a significant color change that requires multiple steps.
Professional waxing services are a great way to remove unwanted hair growth on any part of your body. Waxing services will leave your skin smooth and supple for weeks or longer, and the hair will generally grow back lighter and softer than if you were to shave. Our team will provide safe, professional results in a private setting. Hair should be at least 1/4″ long prior to visit.
Each one of our facial treatments is designed specifically to target areas of concern while delivering a natural blend of antioxidants, tailoring a blissful and aromatic experience driving luminous results to leave you feeling balanced and rejuvenated. Our carefully selected skincare lines are certified organic and plant-based to promote pure, healthy, radiant skin and are crafted to respond to aging, acne, hydration and sensitivity.
Your appointments are very important to us. Timing for services are reserved specifically for you to relax and rejuvenate. Please understand when you forget to cancel without giving notice, we miss the opportunity to fill that appointment. If you do need to cancel we request a 24 hour courtesy.
Less than a 24 hour will result in a charge equal to 50% of reserved service
"No shows" will be charged 100% of the reserved service
A change of service in the chair, could be seen as a an cancellation, and  potentially charged for full service reserved.
All appointments are to be held with a credit card. You are welcome to call us for an appointment at (802) 295-3900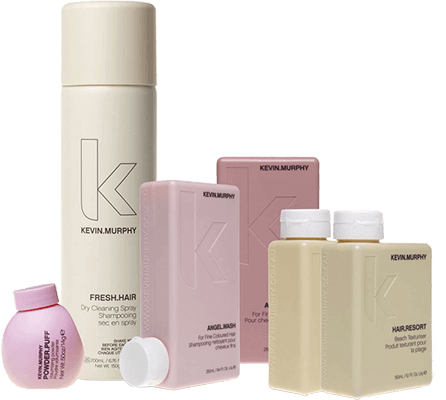 The best quality personal care products are carried at professional salons like ours. Don't be fooled by imitations and imposters, these products cannot be purchased in stores. Experience the difference by using what we use here in the salon every day. We can recommend just the right product to meet your needs.
If you'd like to make an appointment, please click the button below or give us a call. 
We would love to hear from you! Our team is ready to answer any questions you may have.
9AM to 8PM – Tuesday thru Thursday
9AM to 5PM – Friday
9AM to 3PM – Saturday
Closed – Sunday