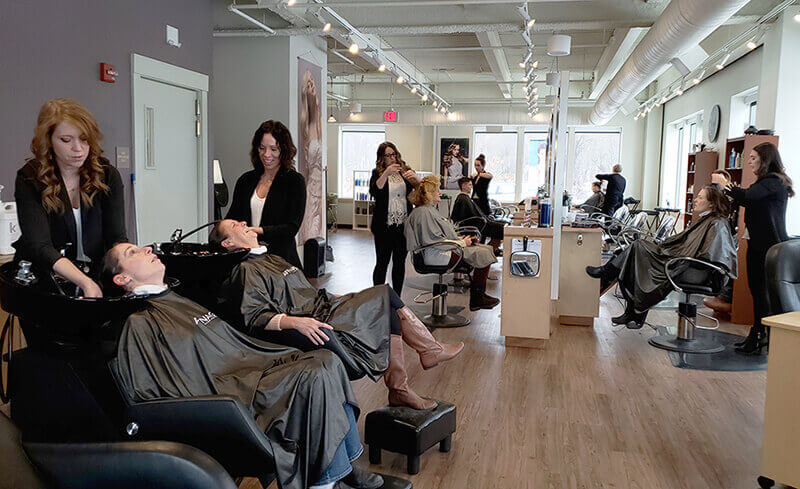 About Our Salon
Several years ago we were honored to have John Dijulius III (author of Secret Service, his clients include The Ritz Carlton and Lexus) in our space to lay a solid outline for excellent customer service and we strive to make this a part of every experience. We continue to work on making Christian Roy's an establishment that is a pleasure to visit. Our long-term relationships with some of the industries most innovative hair care lines and their educators allow us to grow with the ever-changing culture and styles in our industry, expanding our skills and constantly learning new techniques. Our team is proud of what we have accomplished and we are always searching for ways to better servce our guests.
The Team of Christian Roy's Salon
If you'd like to make an appointment, please click the button below or give us a call.
We would love to hear from you! Our team is ready to answer any questions you may have.
9AM to 7PM – Tuesday thru Thursday
9AM to 5PM – Friday
9AM to 2PM – Saturday (Every Other)
Closed- Sunday